It is 1 disease, but it has a spectrum of severity
Until recently, PBD-ZSD was viewed as 3 separate diseases, but we now know it is a set of disorders that form a spectrum, or continuum, of 1 disease. This spectrum can range from mild (infantile Refsum disease, or IRD), to moderate (neonatal adrenoleukodystrophy, or NALD), to severe (Zellweger syndrome, or ZS).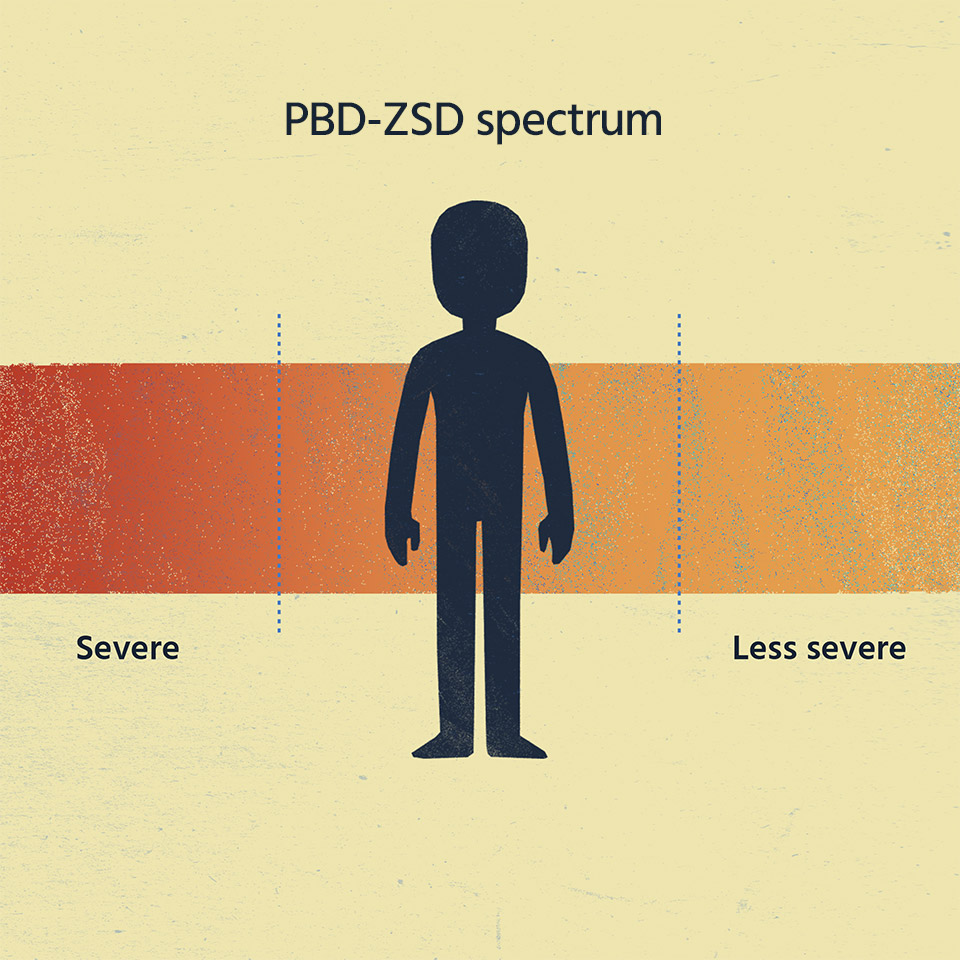 These disorders are caused by a loss of function in important parts of your cells called "peroxisomes," which can affect many parts of the body–from the eyes to the liver. Learn more about how it works here.